Welcome To The Playmakers
Welcome to the home of The Playmakers, amateur dramatics society. We are based in Mytchett and produce affordable, high quality pantomimes and summer plays in the areas of Camberley, Farnborough and Aldershot.
On our website you can view details of our current productions, book tickets, contact us and find out about the society's activities and history.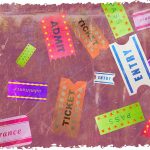 Box Office
The Box Office is currently closed.
Join our email list for advance notice of our next production and the Box Office open date
Coming Soon
Summer 2019 Production
** Audition Notice **
We are auditioning for our summer performance – The Wind In The Willows.
All welcome – no experience required! 6:15 for 6:30pm, the Small Hall at the Mytchett Centre, GU16 6AA.
See our Next Production page for details.
Some Feedback From Past Audience Members:
Comments will automatically scroll, but will pause if you hover over the comments area or click the pause button (||). Click < or > to manually step through the comments.
PLEASE SEND US YOUR FEEDBACK - we always appreciate feedback, both positive and negative