YOUNG PLAYMAKERS
The young Playmakers is aimed at those under the age of 16 who would like to act on stage.
Members get to experience auditions as well as the actual acting and will be given parts that are appropriate for their age. They get to perform song and dance on stage as well as acting.
Many Young Playmakers members have found their experiences to be a great boost to their self confidence and have gone on to acting in other areas.
The summer production is a platform for acting and the skills required such as voice projection and characterisations. We meet at the Mytchett Centre at 6:30 and rehearse until 7:30-7:45 every other Monday – increasing to every Monday nearer a production.
Pantomime is slightly different in that we still use the Monday for rehearsing entrances and exits and performance skills but the emphasis is on dance routines. We also begin rehearsing with the rest of the cast on Sundays from October. The timings vary but 11:00 am – 2:00 pm ish stands at the moment.
We do not supply chaperones and a parent or guardian must become a member (the child is not the member) and be, or appoint another person to be, present at every rehearsal and performance. As a member we hope (there's no obligation) you will engage in other activities such as prop making, make up (children only of course) costume stitching and general duties to make a smooth production. Many of our parents have even gone on to become active performers or to take roles on our general committee.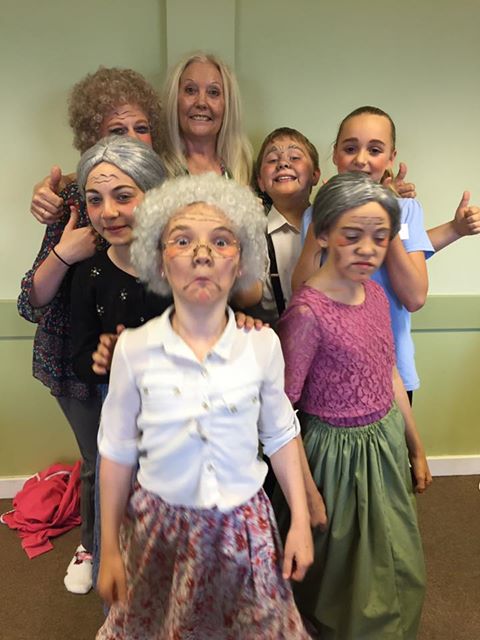 Click the marker above to open a Google Map showing the location of The Mytchett Centre
---
---
To join our mailing list to get advance notifications of performances and any offers available, sign up at MailChimp® by clicking the button below.  
Note we never give your email address to anyone outside of the group – see our Privacy Policy for full details.
You can unsubscribe from the list at any time.
SIGN UP HERE
---
---